Paw Print Impressions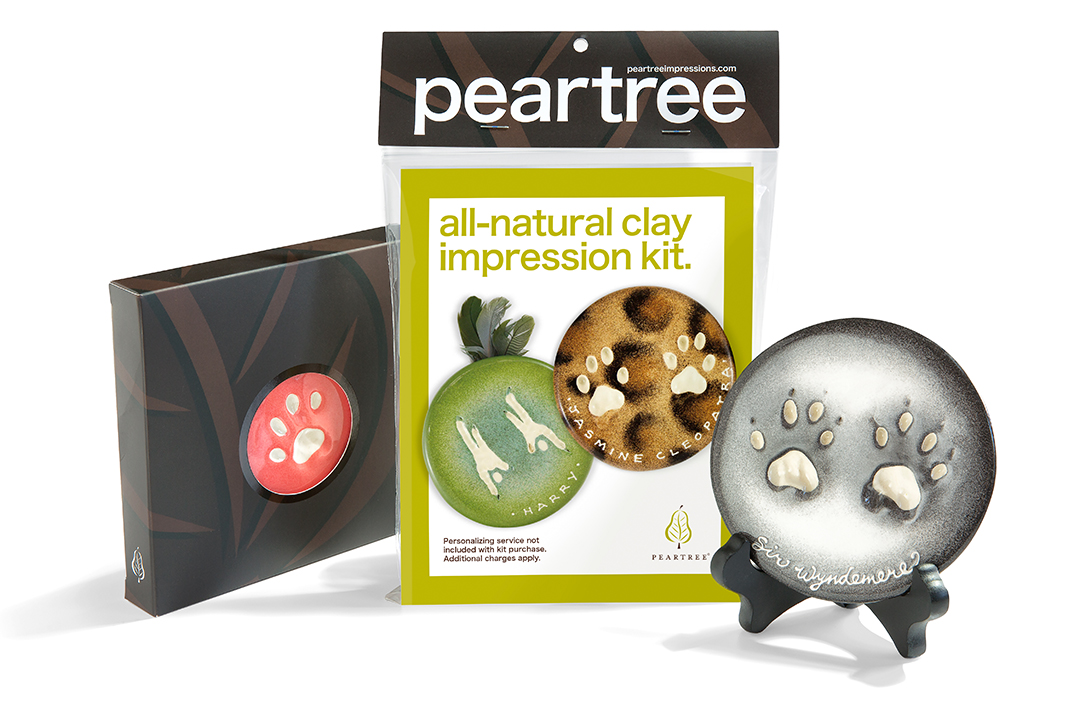 Saying good bye to a beloved animal can be a sad, stressful time for families. To help provide a cherished keepsake, the WCVM Veterinary Medical Centre (VMC) is working with Peartree Impressions to arrange for one clay paw imprint of a family's deceased pet.
Peartree Impressions is a Calgary-based ceramic studio that specializes in providing unique ceramic paw print impressions to commemorate the lives of pets.
Here's an overview of the process: 
The VMC clinical team will use one of Peartree's all-natural clay impression kits to take a paw print of the deceased pet. The VMC provides one complimentary paw imprint impression (after euthanasia) to the animal's family. VMC staff can take additional impressions for a fee of $19 (plus taxes) per print. 
Once ready, the pet's owners have the option to send the clay impressions to Peartree Impressions for personalized options that suit each family's taste and budget.
Please view the Peartree Impressions' website for more details about personalized style and colour options. Costs range from $69 to $239. For more information, contact Peartree Impressions (1-888-836-7297 or info@peartreeimpressions.com).