About
The Veterinary Medical Centre (VMC) is a state-of-the-art animal health facility that offers a wide range of clinical and referral services to western Canadian animal owners and veterinarians.
The VMC has three clinical service areas:
Small Animal Clinic
Large Animal Clinic
Field Service
The VMC is part of the Western College of Veterinary Medicine (WCVM) — the regional veterinary college for Western Canada and the North.
Clinical Services
The WCVM Veterinary Medical Centre's clinical services are available to all western Canadian animal owners, whether they're horse owners living near Abbotsford, B.C., or pet owners living in the suburbs of Saskatoon, Sask.
The VMC offers primary clinical services such as vaccinations and regular checkups, plus it provides a range of specialized services including medical imaging, internal medicine, surgery, oncology, dentistry, ophthalmology, reproduction services, acupuncture and rehabilitation.
It also offers 24-hour emergency and critical care and serves as the referral centre for veterinarians across Western Canada.
Education
The WCVM Veterinary Medical Centre is a vital part of the WCVM's Doctor of Veterinary Medicine (DVM) and combined graduate-clinical residency programs. It provides future veterinary practitioners and specialists with hands-on experience in diagnosing and treating a wide variety of animal species.
Health research
As WCVM researchers continue to investigate new diagnostic techniques and improved treatment methods for animals, the VMC serves an important role in these research initiatives. Its diverse patient caseload, which includes challenging referral cases from across the four western provinces, provides a large number of real-life veterinary cases for innovative clinical trials as well as for prospective and retrospective studies at the WCVM.
Accreditation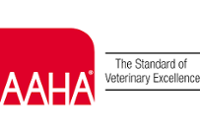 The Western College of Veterinary Medicine's Veterinary Medical Centre is an accredited member of the American Animal Hospitals Association (AAHA).
The AAHA worked with a group of veterinary experts to develop the AAHA Standards of Accreditation as benchmarks of excellence. Hospitals and animal health care centres must undergo an extensive evaluation process before accreditation is given, and re-evaluations are conducted every three years.
Voluntary AAHA accreditation ensures that the WCVM Veterinary Medical Centre is up to date on changes in veterinary medicine and is offering the highest quality of care and service to its patients and clients.
Our Team
The WCVM Veterinary Medical Centre's clinical team members are dedicated, compassionate people with specialized training and a diverse range of experiences. In addition to providing our patients with high-quality care and support, we are helping to train Western Canada's next generation of veterinary professionals.
Our Partners
The Western College of Veterinary Medicine and its Veterinary Medical Centre (VMC) have established partnerships with local and Saskatchewan-based organizations as well as with associations and groups in Canada and the United States.
Administration
Hospital Administration
Please call 306-966-7103 or email vmc.info@usask.ca to contact members of the VMC administrative team. The VMC administrative office is open from 8 a.m. to 4:30 p.m., Monday to Friday.